Skip to Main Content
It looks like you're using Internet Explorer 11 or older. This website works best with modern browsers such as the latest versions of Chrome, Firefox, Safari, and Edge. If you continue with this browser, you may see unexpected results.
Away At School
Notice that when contrasted with this letter, written 80 years later, the two carry much the same tone. The themes of school work, food, and friends would not be uncommon in a modern student's correspondence home in an email.
Away At School: Rochester University
May 23, 1946
Sylvia Nielsen, a Rochester University student, writes a letter to her parents in Rockford. Like a typical college student, her letters update her family of the different exams she is concerned about, when and how she will next be coming home, and the new job she acquired, "at 76¢ per hour!!"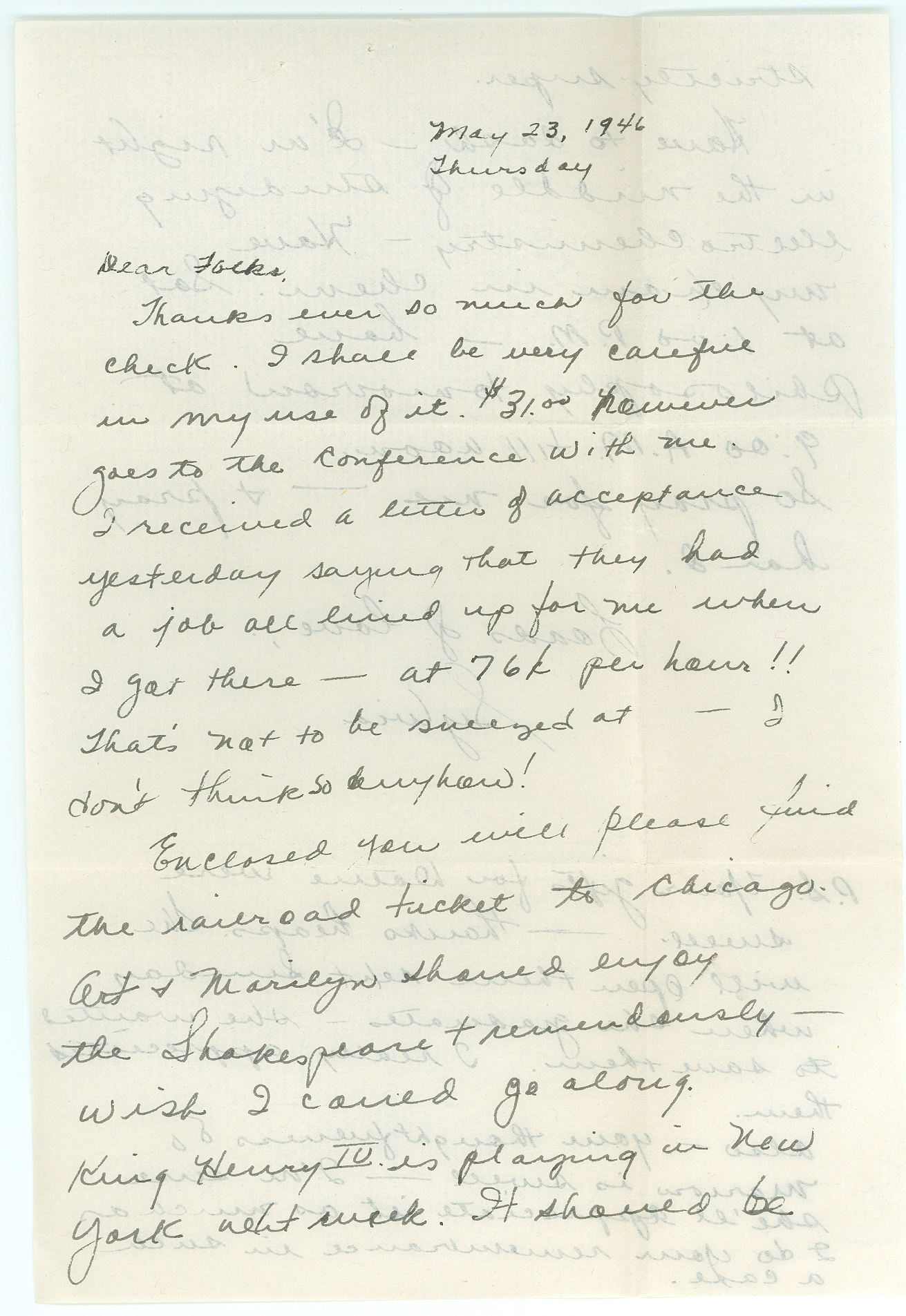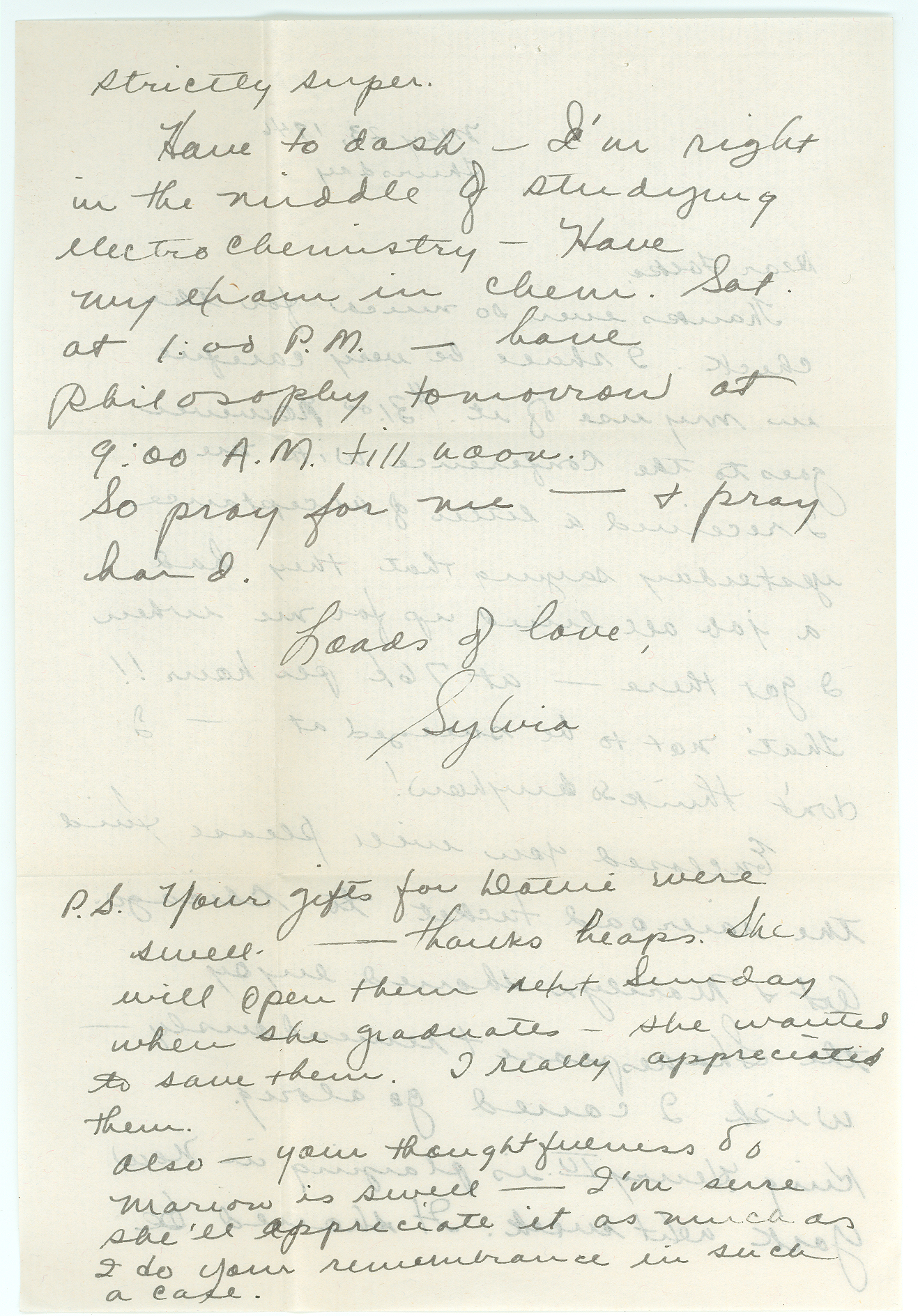 Dr. Giles Paddock Ransom Family Collection, RC 275, Box 16, Folder 6