Skip to Main Content
It looks like you're using Internet Explorer 11 or older. This website works best with modern browsers such as the latest versions of Chrome, Firefox, Safari, and Edge. If you continue with this browser, you may see unexpected results.
Additional Sources on Assessing Sources
DEFINITIONS OF STUDIES AND WHEN TO USE THEM
For appraising articles:
Painless evidence-based medicine R723.7 .P35 2008eb
This book looks at nothing but how to appraise articles of varying sorts. Clear definitions of different elements that must be examined in each kind of study.
Assessing Resources
Evidence-Based Medicine (EBM) Resources
Evidence-Based Medicine is the integration of best research evidence with clinical expertise and patient values. (Sackett DL, Straus SE, Richardson WS, et al. Evidence-based medicine: how to practice and teach EBM. 2nd ed. Edinburgh: Churchill Livingstone, 2000.)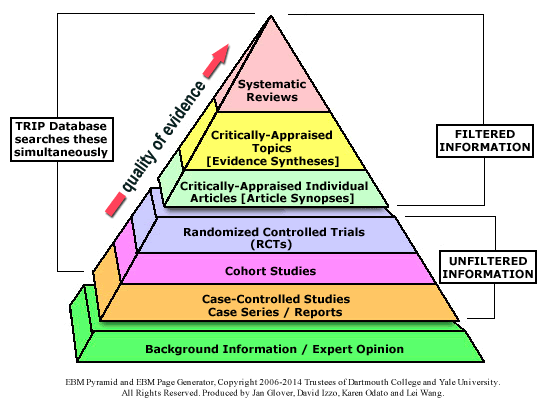 Subject Guide
Betsy Sterner
she/her/hers